Pool
The pool at The Country Club of Johnston County is the perfect place to cool off on those hot North Carolina days. The pool is for club members only, offering a private place for your kids to play or to get some laps in for yourself. The pool is for members only. Members may bring guest with them for a fee of $7 per guest. Fee may be charged to member accounts or paid in cash at the lifegaurd check-in.
HOURS: 10:30 am – 8:30 pm daily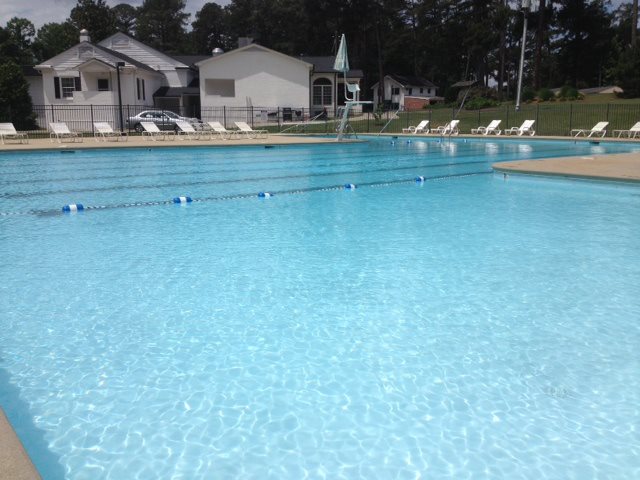 Tennis
The Country Club of Johnston County is home to four, full-sized tennis courts. Well kept, the tennis courts are a great place to practice your game, play with others, or teach the great game to your young one.
Tennis Lessons | Jimmy Jernigan
The Country Club of Johnston County is pleased to announce that United States Tennis Association member, Jimmy Jernigan will be available this summer to give lessons at the club. He has been teaching tennis for 10 years and he teaches all ages and skill levels.He will be instructing the members and guests that have signed up for the Kids Summer Camp and is available to give private or group lessons to those interested.. Please contact Jimmy directly at 919-633-9381 or by email at jjern22@aol.com if you are interested and want more details.